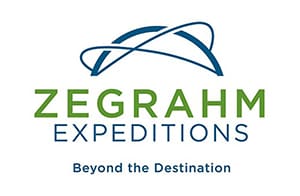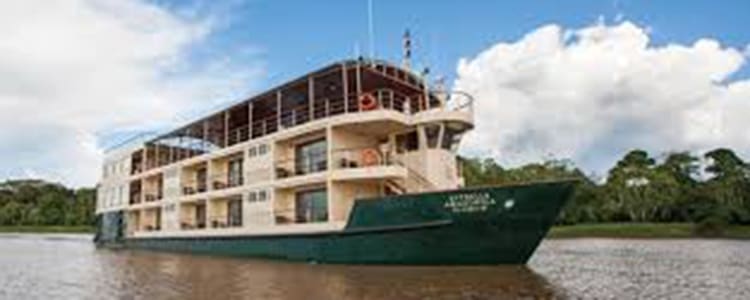 For more than 25 years Zegrahm Expeditions has shared their passion for unique explorations with travelers. The team of explorers and adventurers at Zegrahm plan one-of-a-kind itineraries to inspiring and remote destinations around the world. Their return traveler rate of over 70 percent is a testament to their quality of product and impeccable service. Their innovative itineraries are crafted by a team of field leaders and program managers, and are designed to fulfill your passion for exploration and adventure.
When you travel with Zegrahm Expeditions, most everything is included in the cost of the journey. Included with Zegrahm are complimentary activity options including kayaking, snorkeling, diving, cultural tours, wine tastings and traditional performances; all gratuities to porters, ship's crew, tour guides and drivers; all accommodations; a world-class lecture and expedition team; all meals onboard and with the group when ashore including beer and wine with lunch and dinner; all entrance fees, taxes and landing & port charges; arrival and departure transfers on group dates; and more!
Among a series of small ship coastal cruises, Zegrahm offers river cruise expeditions on the Amazon River in Peru and the Upper Mekong River through Laos, China, Myanmar and Vietnam. On the Amazon River you will visit a local school, explore the flora and fauna of the jungle, and explore with experts in the region. On the Upper Mekong River, you will explore the untouched areas around Guan Lei, the colonial history of Luang Prabang, and the bustling local markets of Vientiane, the capital of Laos.
Your Zegrahm Expeditions River Cruise Awaits!
Are you ready to start planning your Zegrahm Expeditions River Cruise Vacation Your Way? A River Cruise Artist at River Cruise Your Way is ready to be your vacation concierge. Contact us today at 1-800-259-7612 or use the form below and let us know when it is most convenient to call you, we will confirm via e-mail, and then reach out at the agreed upon time and date.