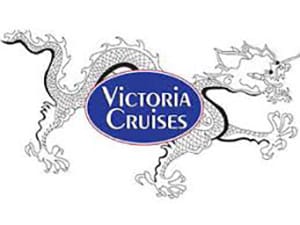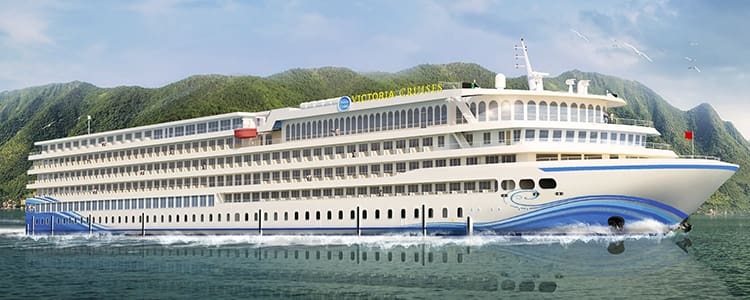 In 1993 Victoria Cruises was founded to be a leader in river cruising on the mighty Yangtze River in China. Based in New York, Victoria Cruises set high standards of travel for sailing with it's first ship in 1994. Today, Victoria Cruises has a fleet of seven Five-Star Ultra-Luxury ships sailing the Yangtze on various itineraries. The ships feature a blend of Western and Asia design with spacious cabins and modern amenities including private balconies, bathtubs, cable TV and more.
The Victoria Cruises fleet of ships are name the Victoria Grace, Victoria Lianna, Victoria Selina, Victoria Anna, Victoria Katarina, Victoria Sophia, and Victoria Jenna. They range in capacity from 200 to 400 passengers that enjoy onboard entertainment and activities showcasing the culture of China and the Yangtze River region. Onboard you will also enjoy informative lectures, painting demonstrations, acupuncture demonstrations, and Tai Chi, calligraphy, mah jong, silk kite, and Mandarin language lessons. In the evening you can relish the elegant Yangtze Club where you can delight in colorful cultural presentations, traditional fashion shows and authentic Chinese musical presentations.
The cuisine onboard will be one of the joys of your journey. Guests experience the pleasure of Chinese cuisine expertly prepared with the highest quality of fresh local ingredients. Victoria Cruises award-winning dining experience is reflective of China's evolving culinary traditions featuring a fusion of western dishes. Meals are served in the single-seating Dynasty Dining Room with delicious buffets are offered for breakfast, lunch and dinner daily. An elegant Captain's Farewell Banquet is served on the final night of every cruise.
Although direct bookings are welcome, you may find your tour package from various popular tour providers include Victoria Cruises Yangtze itineraries within their greater China tours. Whichever route you choose, let your river cruise specialist at River Cruise Your Way be your guide to China and plan your bucket-list adventure to this splendid country to life.
Your Victoria River Cruise Awaits!
Are you ready to start planning your Victoria River Cruise Vacation Your Way? A River Cruise Artist at River Cruise Your Way is ready to be your vacation concierge. Contact us today at 1-800-259-7612 or use the form below and let us know when it is most convenient to call you, we will confirm via e-mail, and then reach out at the agreed upon time and date.