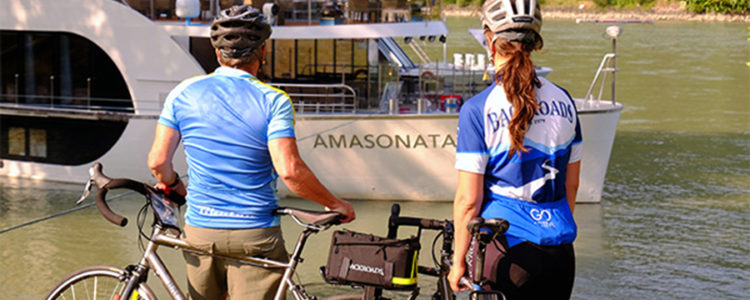 The Backroads mission states that they believe that when you travel under your own power and at your own pace there are more opportunities to connect more meaningfully with the culture you are visiting and the world. They provide unique travel experiences that are truly transformative. Backroads takes great care to provide their travelers with meticulously planned itineraries with superb accommodations so you can fully enjoy your adventure with them.
The Backroads river cruise itineraries are unlike most you have seen or enjoyed in the past. These itineraries are for the adventurous traveler seeking to see the destinations in a unique way with activities and excursions planned for and between ports that include various levels of hiking and walking, or bicycling. The river cruise ship is the floating hotel that will take the Backroads group to the next port to explore in a more active and culturally immersive way.
Backroads plans purposeful itineraries featuring the very best of journey leaders and guarantees three leaders on more than 95% of their trips. Every day of your Backroads adventure you will enjoy a choice of expertly designed routes with detailed directions and multiple activity options at various levels to meet the needs of their travelers. If you are seeking a more active river cruise adventure on the Rhine, Danube or Seine Rivers of Europe then Backroads is the choice for you.
Your Backroads River Cruise Awaits!
Are you ready to start planning your Backroads River Cruise Vacation Your Way? A River Cruise Artist at River Cruise Your Way is ready to be your vacation concierge. Contact us today at 1-800-259-7612 or use the form below and let us know when it is most convenient to call you, we will confirm via e-mail, and then reach out at the agreed upon time and date.