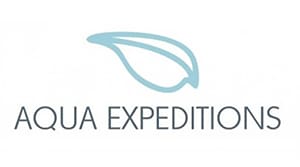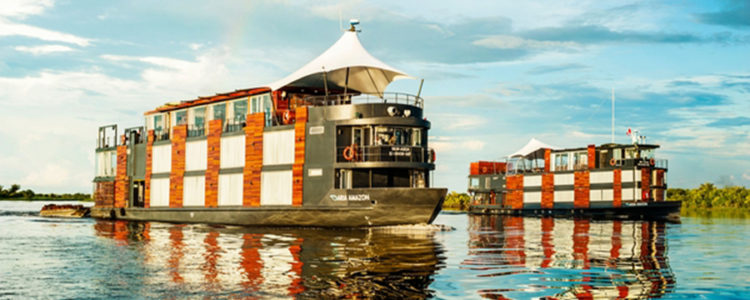 Aqua Expeditions was founded in 2007 by Francesco Galli Zugaro, to fulfill his dream of bringing unique travel experiences, in unparalleled comfort, to modern-day cruisers looking for adventure along a pristine stretch of the legendary Amazon River. Peru's first luxury river cruise company, the company built its success by obsessing over the details: from the thread-count of the sheets and quality of the spa treatments, to 5-star cuisine and a 1.3-to-1 guest-to-staff ratio.
Juxtaposing the elegant tranquility on board are expert guided shore excursions — up to three a day, aboard comfortable motorized skiffs — led by highly-trained, interpretive Amazon River guides who are natives of the region and know all the flora and fauna. In 2014, the company expanded to include the Mekong River, where, aboard the Aqua Mekong, guides take pride in introducing passengers to the local communities and people they know first-hand. Thanks to their expert knowledge of the Mekong, from its tides and history to its economic importance, passengers can venture more deeply into tributaries and remote tropical forests that are home to ancient Khmer ruins, vestiges of French colonialism, and rare and colorful water birds.
Both the 16-suite Aria Amazon and 20-suite Aqua Mekong represent the ultimate in adventure luxury travel. With a variety of options for cruising length on both the Amazon and the Mekong, from 3 to 7 nights, Aqua Expeditions makes it easy for travelers to tailor their adventure to their passions, creating an epic and utterly unique voyage of discovery.
Your Aqua Expeditions River Cruise Awaits!
Are you ready to start planning your Aqua Expeditions River Cruise Vacation Your Way? A River Cruise Artist at River Cruise Your Way is ready to be your vacation concierge. Contact us today at 1-800-259-7612 or use the form below and let us know when it is most convenient to call you, we will confirm via e-mail, and then reach out at the agreed upon time and date.