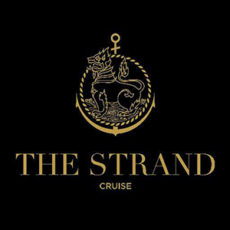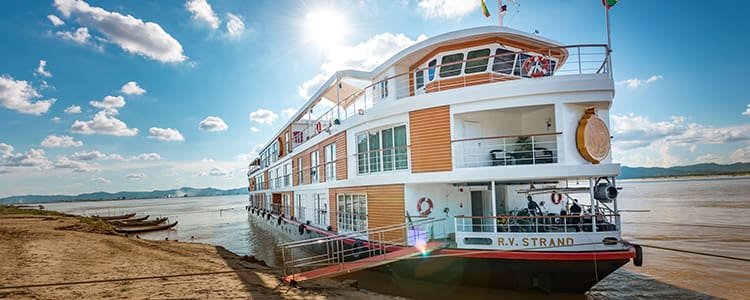 The Strand Cruise was built to custom order in 2015 in a shipyard in Yangon, Myanmar, designed to navigate the shallow waters of the Irrawaddy River of the former Burma. The ship carries up to 50 passengers in 25 luxurious cabins with the interior taking inspiration from the fascinating landscape of the region. Floor to ceiling windows in every cabin suite offers unbeatable views of the river and ancient monuments.
The Strand Cruise offers all the features and amenities that passengers expect including impeccable service standards, gourmet a-la-carte cuisine, and signature elements celebrating the golden age of the Strand as a meeting place for explorers. The Strand Yangon was one of the first luxury colonial outposts to open in Southeast Asia, founded in 1901, and today remains one of the most architecturally beautiful landmarks in the region and is today home to the Strand Hotel.
The Strand Cruise offers travelers a choice of 2, 3 or 4-night cruises on the Irrawaddy between Bagan and Mandalay. See the famous U-Bein Bridge, the Mahamui Buddha temple, the Hsinbyume pagoda and the Mingun Bell, among other amazing historical landmarks throughout the region. Enjoy the opportunity to meet with and interact with the local people as you experience and discover this once hidden region of the world.
Your Strand Cruise River Cruise Awaits!
Are you ready to start planning your Strand Cruise River Cruise Vacation Your Way? A River Cruise Artist at River Cruise Your Way is ready to be your vacation concierge. Contact us today at 1-800-259-7612 or use the form below and let us know when it is most convenient to call you, we will confirm via e-mail, and then reach out at the agreed upon time and date.