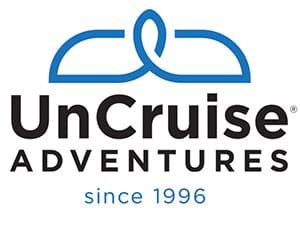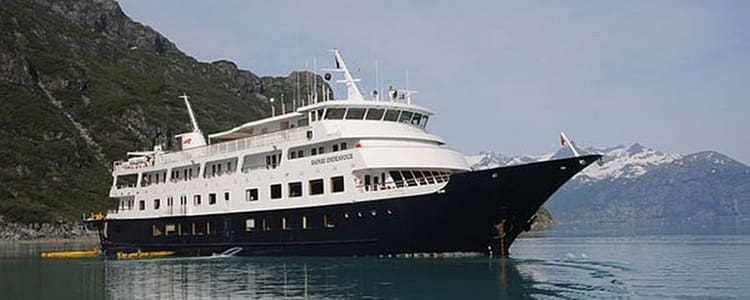 Since 1996 UnCruise Adventures has abided by their mission to provide their guests with an enriching adventure travel experience and inspire an appreciation of local cultures and the natural world. At UnCruise Adventures, they understand that ecosystems are fragile and very important and are focused on their efforts to promote environmental protection through actions, education and initiatives that promote responsible travel. The UnCruise team truly makes the difference with a dedicated crew and staff that ensure their itineraries are the best in the industry.
At UnCruise Adventures, they define their Un-ness as breaking away from the masses. To engage, connect and explore unique places on a most uncommon adventure. They sail small ships where the big ships can't get to. They focus on connection – through mountain trails, remote shorelines, feeding whales, and interacting with local people. They explore the most beautiful places on Earth where you, too, can leave a part of your heart. With UnCruise Adventures you will find unmatched value with a warm, welcoming, friendly service and a host of benefits onboard. Enjoy flexibility and no hidden costs.
With UnCruise Adventures you can cruise along the riverbank exploring the region's history, ports and scenery up close. Their generously inclusive river cruises enjoy included premium excursions ashore to museums and wineries, and the chance to meet fascinating people, and visit unique places. UnCruise Adventures explores the Columbia & Snake Rivers of the Pacific Northwest with an enthusiastic crew on the 90 passenger S.S. Legacy that is beautiful in it's own uniqueness, ready for adventure and comfort.
Your Uncruise Adventures River Cruise Awaits!
Are you ready to start planning your Uncruise Adventures River Cruise Vacation Your Way? A River Cruise Artist at River Cruise Your Way is ready to be your vacation concierge. Contact us today at 1-800-259-7612 or use the form below and let us know when it is most convenient to call you, we will confirm via e-mail, and then reach out at the agreed upon time and date.