International Expeditions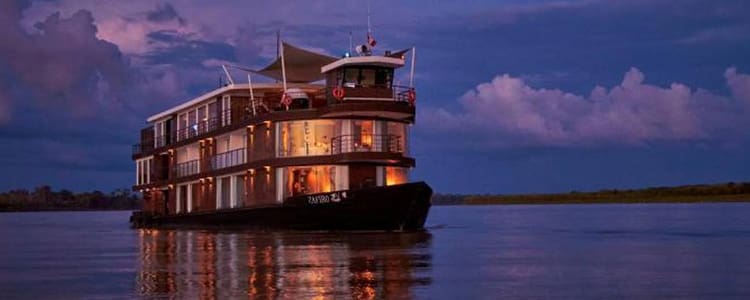 Named among the "Best Adventure Travel Companies on Earth" by National Geographic, International Expeditions are pioneers in ecotourism, with nearly four decades of experience offering nature travel in more than 20 countries around the world. In addition to an active menu of hiking, birding, kayaking, and snorkeling, all small-ship voyages and escorted journeys are accompanied by highly trained and experienced naturalists.
Wherever there's a wilderness to be explored, there is an International Expeditions trip: Africa and the Middle East, Asia and the Pacific, Central and South America, North America and the Caribbean, and Iceland and the Polar Regions. Matching its diversity of destinations is the impressive array of travel experiences available, from active and solo travelers to custom expeditions, small ship expeditions, nature and wildlife expeditions, safari expeditions, land-based expeditions, and family travel.
While every International Expeditions trip is focused on experiencing the world's great natural wonders, guests can expect comfortable accommodations and delicious food, along the way. Spontaneous detours to local events and stops to savor regional cuisine are also part of the journey, to help create a truly immersive experience.
Your International Expeditions River Cruise Awaits!
Are you ready to start planning your International Expeditions River Cruise Vacation Your Way? A River Cruise Artist at River Cruise Your Way is ready to be your vacation concierge. Contact us today at 1-800-259-7612 or use the form below and let us know when it is most convenient to call you, we will confirm via e-mail, and then reach out at the agreed upon time and date.