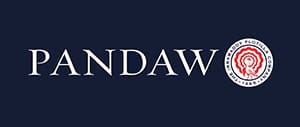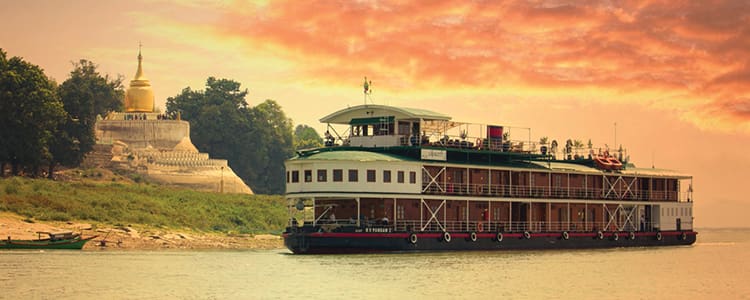 2018 marked the 153rd anniversary of the Irrawaddy Flotilla Company, and the 23rd year since its revival by Burma historian Paul Strachan, in 1995, as Pandaw. A pioneer of river cruising in Asia, Pandaw today operates 16 luxury ships sailing the rivers of Burma and Indochina.
Each Colonial-style ship, hand-crafted in brass and teak, is a work of art. Each itinerary, exploring remote and often hard-to-navigate rivers and coasts, is unique. And the onboard ambiance, sumptuous yet relaxed, tranquil and comfortable, ensures guests enjoy maximum freedom and ease. Pandaw's stewards and crew are totally dedicated to each guest's comfort and the level of service is legendary, extending to every detail including dining, where passengers are welcome to eat on their own or with family or friends, in the dining room or on deck, with most dietary requirements catered for.
Itineraries are family friendly and offer options for the active traveler as well as those who wish to take it easy. Expert guides lead excursions ashore, with a premium placed on creating enriching and intimate local experiences. With 45% of passengers returning at least once, the "Pandaw spirit" has made this cruise line a leader in adventure travel, winning Cruise Critic's 2017 Editors' Pick for Best River Cruise Line for Adventure and Best River Cruise Line for Solo Travelers; in 2018, Pandaw won Cruise Critic Australia Editors' Pick for Best River Cruise Line.
Your Pandaw Expeditions River Cruise Awaits!
Are you ready to start planning your Pandaw Expeditions River Cruise Vacation Your Way? A River Cruise Artist at River Cruise Your Way is ready to be your vacation concierge. Contact us today at 1-800-259-7612 or use the form below and let us know when it is most convenient to call you, we will confirm via e-mail, and then reach out at the agreed upon time and date.