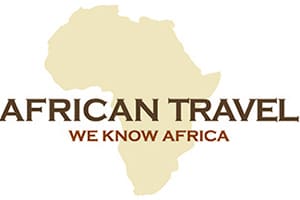 African Travel, Inc. are the experts in traveling to Africa with their experienced and knowledgeable passionate team of travel professionals. With over 40 years of experience, this USA based company has crafted tailor-made itineraries and pre-planned departures of moderate to premium experiences across Africa. African Travel, Inc. has partnerships with award-winning sister companies including Africa-based Wilderness Safaris, Red Carnation Hotels and Thompsons Africa. The company is overseen by a passionate and involved board of directors dedicated to providing guests with an unsurpassed and highly memorable travel experience.
River cruises in Egypt on the Nile River are just a part of the broad spectrum of African itineraries African Travel, Inc. offers. These river cruise adventures take guests on a unique exploration through Egypt to discover an ancient civilization and a world of wonder where time is measured in dynasties. From the bustling of Cairo where modern and ancient, Christian and Muslim, come together in a unique and tantalizing cultural experience, to the ancient world of the Pyramids of Giza, Great Pyramids of Cheops and other temples and monuments. To the kings of the past.
The African Travel, Inc. Nile River of Egypt itineraries include luxurious accommodations on both land and water. You will enjoy your time aboard the River Tosca river cruise liner as you sail south from Cairo. Old world elegance and sophistication blend in perfect harmony with modern amenities and comforts aboard the ultra-luxurious River Tosca. Each of the suites has balconies for incredible Nile River views and custom-made beds draped with the finest bed linens. Meals are a delicious fusion of quality, creativity and flavors inspired by the local region. Join African Travel, Inc. to explore Egypt and the ancient civilizations of the Nile River.
Your African Travel Inc River Cruise Awaits!
Are you ready to start planning your African Travel Inc River Cruise Vacation Your Way? A River Cruise Artist at River Cruise Your Way is ready to be your vacation concierge. Contact us today at 1-800-259-7612 or use the form below and let us know when it is most convenient to call you, we will confirm via e-mail, and then reach out at the agreed upon time and date.