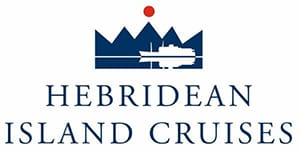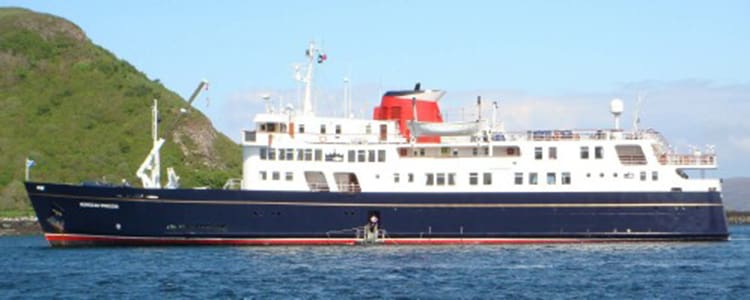 Hebridean Island Cruises, which in 2018 celebrated its 30th anniversary, has been providing travelers with unforgettable cruises on the Hebridean Princess throughout Scotland and on the Royal Crown on the rivers of Europe. The Hebridean crew are hand-picked to ensure a close attention to detail and supreme customer service. The team at Hebridean works hard every day to ensure their travelers experience the most relaxing, stress-free, therapeutic and enjoyable vacation experience available. The Hebridean focus is on welcoming guests aboard their ships where service and comfort are paramount.
The Hebridean prices are all-inclusive – which is not an empty promise. This allows you, the traveler, the opportunity for a care-free vacation experience. The cruise prices include all meals and snacks onboard; wines, spirits, beers, soft drinks, tea and coffee; all shore visits; use of the ship's bicycles, gym equipment, fishing tackle; port and passenger taxes; and onboard gratuities. This is an exciting difference that sets Hebridean Island Cruises apart from other operators.
The Hebridean Princess, with a passenger capacity of just 50 travelers, is known for its exceptional onboard service, fine food and wine, and for the warm welcome extended to every guest form the crew of 38. The ship has 30 spacious and elegant cabins with 10 being designed for single travelers. The Hebridean Princess cruises the most spectacular lochs and rivers throughout the British Isles. Enjoy romantic castles, explore the beautiful hills and mountains, taste a bit of whiskey. If you are looking for a unique way to river cruise through Europe look no further than the Royal Crown. Sail into the heart of historic towns and romantic cities on this well-appointed and cozy river ship where service is remarkable. On the Royal Crown you can cruise the waterways of Belgium and The Netherlands, or sail down the Rhine, Main and Danube through the heart of Europe.
Your Hebridean Island River Cruise Awaits!
Are you ready to start planning your Hebridean Island River Cruise Vacation Your Way? A River Cruise Artist at River Cruise Your Way is ready to be your vacation concierge. Contact us today at 1-800-259-7612 or use the form below and let us know when it is most convenient to call you, we will confirm via e-mail, and then reach out at the agreed upon time and date.