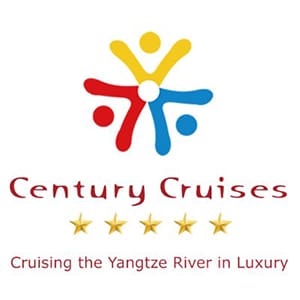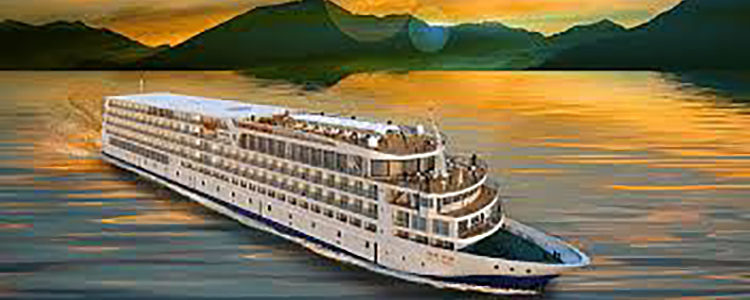 Century River Cruises is a leader in river cruising on the mighty Yangtze River in China. With all 5-star luxury cruisers Century Cruises has positioned itself at the very front of Yangtze River cruising, offering services that parallel those of the very best 5-star hotels and luxury resorts. Century Cruises offers modern facilities including business centres, reading rooms, fitness areas, sauna and massage rooms, internet cafes, gift shops, beauty salons and much more. Organized onboard activities include feature lectures on Chinese history and culture, Tai Chi lessons and calligraphy demonstrations.
You will love your luxurious 5-star cabin – the roomiest cabins on the Yangtze all with private balconies for better viewing the beautiful and spectacular Three Gorges. Every cabin has 5-star hotel standard of all-cotton linens and bathroom products. The cuisine onboard is sophisticated and a la carte to serve you delicious Chinese cuisine, or if you prefer more 'Western' fare, western chefs will cook your favorite food from back home.
Although you can reserve a cabin on Century Cruises Yangtze ships independently, most often travelers book Century Cruises as part of group travel packages touring China. Century River Cruises offers seven ships sailing the Yangtze departing on various dates for many itinerary options. Contact your river cruise specialist at River Cruise Your Way to learn about your Yangtze River Cruise options.
Your Century River Cruise Awaits!
Are you ready to start planning your Century River Cruise Vacation Your Way? A River Cruise Artist at River Cruise Your Way is ready to be your vacation concierge. Contact us today at 1-800-259-7612 or use the form below and let us know when it is most convenient to call you, we will confirm via e-mail, and then reach out at the agreed upon time and date.