Learn More About River Cruising
As river cruising becomes more and more popular, there are new cruise lines starting almost every year, building new ships, exploring new rivers, and welcoming new cruisers.  For some travelers, river cruising has become a common vacation activity that they love and enjoy.  For other travelers, river cruising is still shrouded in some mystery.  How big are the ships?  What is expected at embarkation?  Which are the most popular rivers this year?  What are the up and coming rivers for next year?  Our specialist River Cruise Artists are here to answer any questions you may have and are happy to work with you to build your perfect river cruise vacation.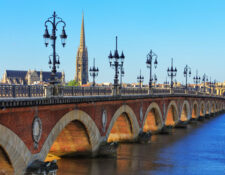 Ask any river cruise traveler why they love river cruising, and you will get a variety of answers. The dining; the excursions; the intimate setting; the convenience; the value. But one thing we know here is that all of these answers are true! There are so many reasons to love river cruising – and once you take your first river cruise you will realize your own favorite aspects.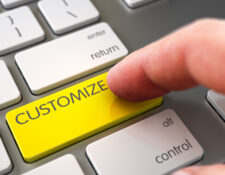 Most river cruises may be set in their itinerary and activities, but there are lots of ways you can customize your river cruise vacation. Let our professional and expert River Cruise Artists start by finding you the perfect river cruise itinerary, with the best company, floating the perfect ship on your river of choice. Then we will customize all other aspect of your trip!
Many travelers that take the long flights to river cruise destinations choose to spend more time vacationing around their destination with pre- or post-cruise touring or city stays. Your River Cruise Artist is happy to customize your pre- and post-river cruise extensions. We specialize in planning self-drive, city stay and guided extensions to countless destinations.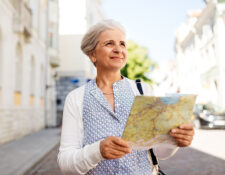 Not everyone travels with a companion sharing their cabin. For this reason, many river cruise lines have special cabins or special pricing to entice solo river cruisers to sail.  Cabins are usually for two people – and the pricing is set to reflect that. So, whether there are single promotions, low single-supplements, or single cabins – there are options for the solo travelers.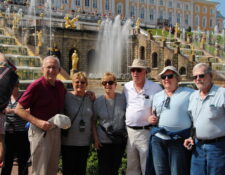 Are you a part of a group of like-minded travelers looking for your next adventure to experience together?  Try a river cruise!  They are the perfect way to travel for groups. And many of the river cruise lines or operators love groups – and are willing to work with your group with special pricing or amenities to make your experience extra special.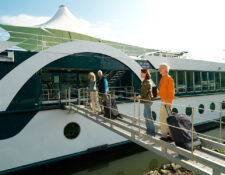 Not sure what to expect on your river cruise vacation? What are the gratuity expectations? What happens at embarkation or disembarkation?  What are meal times like?  Do I have choices in excursions and are they included? These and many other answers are available here, or you can simply call or chat with one of our River Cruise Artists who are always happy to help.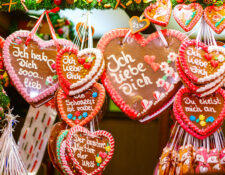 Not all river cruises are the same – and there are some that are designed around a theme. Christmas Markets, Springtime Tulips & Windmills, Celebrity Cruise-along, and more.  Perhaps you have a particular interest or hobby that has a river cruise themed departure centered around – you can cruise your favorite river with like-minded other travelers – all while exploring exciting destinations with a theme.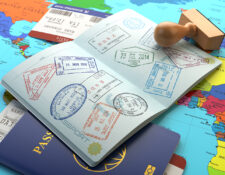 With every trip – especially those overseas – it is a good practice to make sure all your 'ducks are in a row' before that day of departure creeps up on you. Think about foreign currency and conversions; weather in your destination; what to pack; how to travel healthy; what to tip on your trip.  We have some answers here, but you can always call us to learn more about travel resources.