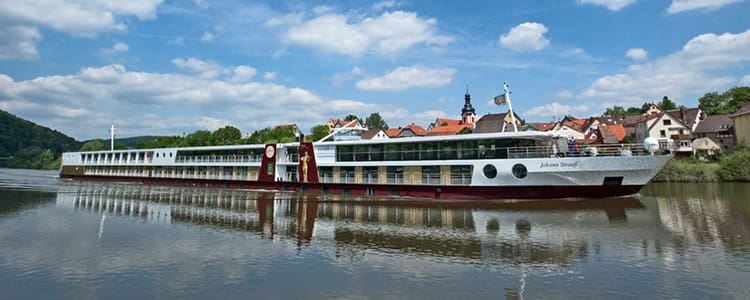 Noble Caledonia is not a well-known river cruise operator in North America, but they have been cruising rivers since their founding in London in 1991. Many of their guests join their river cruises from across Europe, especially the United Kingdom. But you are likely to also encounter guests from other parts of the world like Australia and New Zealand. This unique feature is for the North American traveler that wants to step out of the box, meet new people from other countries, and experience some cultural immersion right on the river ship.
By focusing on smaller size cruise ships, Noble Caledonia can create itineraries and an onboard ambience that is conducive to exploring the world and learning of its wonders in the company of like-minded travelers with a warm and friendly onboard atmosphere. The team at Noble Caledonia prides itself on offering a personalized service to their guests ensuring a smooth and efficient vacation.
Noble Caledonia offers a number of inspiring river cruise itineraries on the river waterways of the world. Cruise the Dutch Waterways and take in the spring tulips and windmills of The Netherlands and Belgium. Explore the waters of the Rhone & Saone and relish the treasures of Burgundy region of France. Cruise the mighty Brahmaputra River of far-east India and be in awe at the wildlife and cultural beauty of the region. There are so many other river cruise options to explore, the itineraries are many, but with Noble Caledonia you are sure to be welcomed aboard your river cruise with a warm hospitality you won't soon forget.
Your Noble Caledonia River Cruise Awaits!
Are you ready to start planning your Noble Caledonia River Cruise Vacation Your Way? A River Cruise Artist at River Cruise Your Way is ready to be your vacation concierge. Contact us today at 1-800-259-7612 or use the form below and let us know when it is most convenient to call you, we will confirm via e-mail, and then reach out at the agreed upon time and date.