American Queen Steamboat Company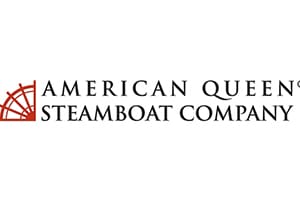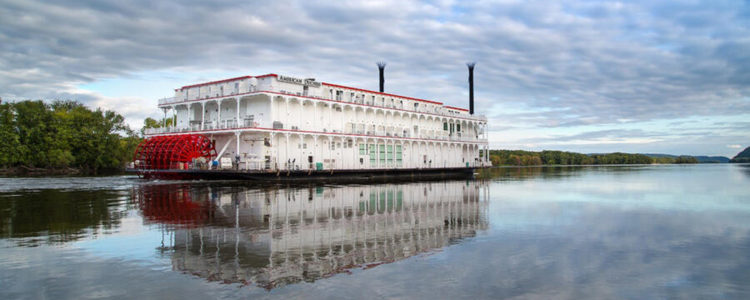 Savor a slice of American history aboard an iconic paddlewheel riverboat, a lavish recreation of the majestic ships once celebrated — and captained — by Mark Twain along the mighty Mississippi River. American Queen Steamboat Company's "Uniquely American" River Cruises bring the past to vivid life, with resident "Riverlorians" offering daily enrichment, and fascinating shore excursions, fine dining with regional specialties, and entertainment all offering guests the chance to soak up the unique tastes and flavors of life along America's great rivers.
While the ships are destinations in themselves, the main attraction on any American Queen Steamboat Company is their award-winning shore excursions, spotlighting some of the most historically and culturally significant attractions in America. Comprehensive guided shore excursions are included in each port of call; alternatively, bicycles and helmets are available while in port for those who wish to adventure independently. Included premium hotel stays at the start of each journey offer even more opportunity to soak up the local culture.
With cruises along the Upper and Lower Mississippi, the Ohio and Tennessee Rivers, and the Columbia and Snake Rivers, travelers can choose from a number of immersive and unique opportunities to experience the American dream, from the Mississippi Delta to the Pacific Northwest.
Your American Queen Steamboat Company River Cruise Awaits!
Are you ready to start planning your American Queen Steamboat Company River Cruise Vacation Your Way? A River Cruise Artist at River Cruise Your Way is ready to be your vacation concierge. Contact us today at 1-800-259-7612 or use the form below and let us know when it is most convenient to call you, we will confirm via e-mail, and then reach out at the agreed upon time and date.