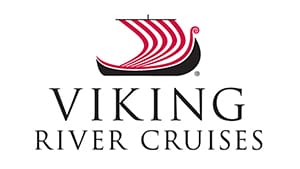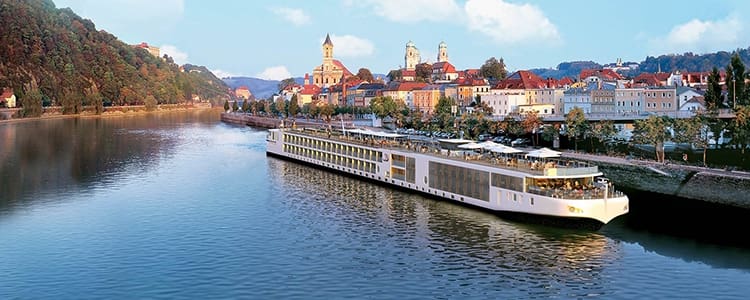 No one has done more to create awareness of river cruising than Viking, whose advertising campaigns have made them a leader in the industry. Reliable, comprehensive, and with offices around the world, Viking's tried-and-true formula of river cruising, with its focus on exploration and learning, continues to woo new travelers each year, and was recently named Condé Nast Traveler's Readers' Choice #1 Cruise Line.
The iconic Viking Longships, manned by friendly, Swiss-trained staff, feature contemporary Scandinavian styling, fresh and clean, with huge windows allowing maximum light into the ships' lounges and restaurants. While most accommodations are compact and functional, more spacious options are available.
Shore excursions are a combination of included and optional, with the more unusual tours — Local Life, Working World, and Privileged Access — available to passengers wishing to pursue personal interests. Onboard, a Culture Curriculum includes lectures on history and art, vintage wine tasting, menus inspired by local cuisines, informative port talks, and local folklore shows and musicians. With a vast range of itineraries stretching the breadth and width of Europe, it's no surprise Viking has won the right to call themselves "The World's Leading River Cruise Line. ®"
Your Viking River Cruise Awaits!
Are you ready to start planning your Viking River Cruise Vacation Your Way? A River Cruise Artist at River Cruise Your Way is ready to be your vacation concierge. Contact us today at 1-800-259-7612 or use the form below and let us know when it is most convenient to call you, we will confirm via e-mail, and then reach out at the agreed upon time and date.