St. Lawrence Cruise Lines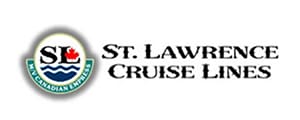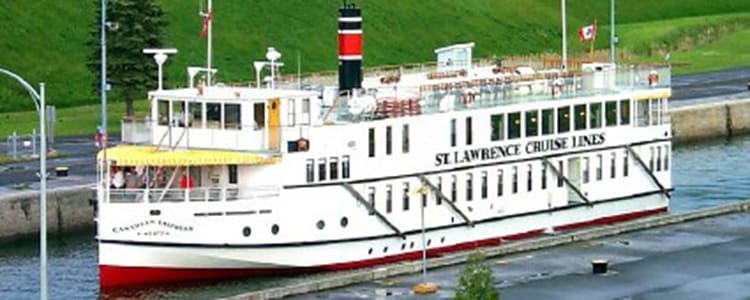 In 1979 Bob Clark had the forethought to bring the beauty of the St. Lawrence River to guests on an overnight experience. In 1981 his dream became a reality as he launched the M/V Canadian Empress on the St. Lawrence River. Today, St. Lawrence Cruise Lines Inc, a family built and operated Canadian business, invites guests from the world over to explore the most scenic and tranquil waters in this part of the world. St. Lawrence Cruise Lines has a team of professional and highly trained crew that spoils their guests with outstanding cuisine and genuine Canadian hospitality as they sail the beautiful Canadian rivers.
The Canadian Empress is an exceptional river cruise ship with a warm personality featuring an early heritage style with wood furnishings, brass handrails and ornate metal ceilings. It is a replica of a steamboat style from the past that today captures that grace of the once lost turn-of-the-century lifestyle. This historical ambiance is partnered with modern comforts and amenities today that all travelers will welcome. With only 32 cabins this intimate experience is certain to please river cruisers from around the world.
In addition to the St. Lawrence River, the Canadian Empress sails the 1000 Islands, the St. Lawrence Seaway, and the Ottawa River. With St. Lawrence Cruise Lines they offer guests years of experience and knowledge of the region, with all shore excursions included, wholesome regional cuisine, a friendly and service-oriented crew, fun nightly entertainment, and very high international standards of health and safety. If you would like to experience this unique, and close to home river cruise adventure, contact a river cruise expert at River Cruise Your Way for more details.
Your St. Lawrence Cruise Lines River Cruise Awaits!
Are you ready to start planning your St. Lawrence Cruise Lines River Cruise Vacation Your Way? A River Cruise Artist at River Cruise Your Way is ready to be your vacation concierge. Contact us today at 1-800-259-7612 or use the form below and let us know when it is most convenient to call you, we will confirm via e-mail, and then reach out at the agreed upon time and date.