Great Lakes Cruise Company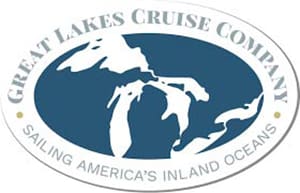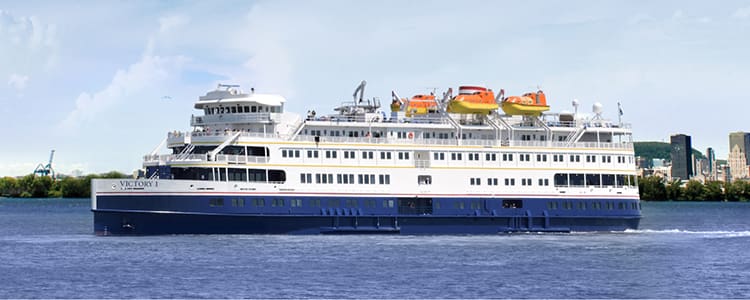 In 1998 Great Lakes Cruise Company was founded to offer exciting itineraries on distinctive ships with a relaxing and friendly atmosphere and impeccable service throughout the Great Lakes region of North America. Great Lakes Cruise Company carefully selects enrichment lectures and expert tour guides to bring the region to their traveling guests as they explore fascinating ports and enjoy the breathtaking scenery of the region.
Although the Great Lakes are not rivers themselves, they are connected by a series of rivers or canals that bring the landscape even closer. You can sail the St. Lawrence Seaway past Quebec City and Montreal; cruise the Detroit River and visit this revitalized city that has much to offer; marvel at the scenery of the Welland Canal where it connects the Great Lakes chain to Lake Superior in the far north of Michigan. From New York to Chicago there are itinerary options that are sure to please every traveler.
Their ships including the Pearl Mist, the Victoria I & II, the Hanseatic Inspiration, and the Grande Caribe & Grande Mariner, are all elegant and unique with a very maritime style you will love. The Great Lakes Cruise Company fleet of ships is designed for cruising the Great Lakes, the northeast coast, and the waterways and rivers in between. They feature an open-air and inviting atmosphere with industry-leading onboard service. And you will enjoy amazing cuisine onboard and learn about the local culture as you sail among the historic areas of Mackinac Island and French Canadian villages and all of their destinations.
Your Great Lakes Cruise Company River Cruise Awaits!
Are you ready to start planning your Great Lakes Cruise Company River Cruise Vacation Your Way? A River Cruise Artist at River Cruise Your Way is ready to be your vacation concierge. Contact us today at 1-800-259-7612 or use the form below and let us know when it is most convenient to call you, we will confirm via e-mail, and then reach out at the agreed upon time and date.