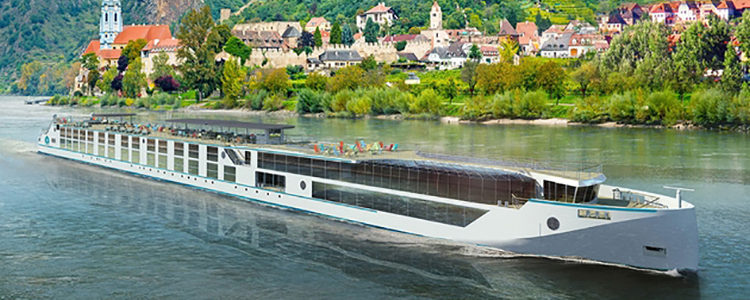 Making a big splash with the launch of the river cruiser Crystal Mozart in 2016, Crystal introduced a new style of river cruising, based on their award-winning ocean ships. An elderly vessel, totally refurbished to Crystal's demanding standards, the Crystal Mozart was quickly followed by Bach, Mahler, Debussy, and Ravel.
Some of the key differences between Crystal and most other river cruise ships is their genuinely open seating dining in the main restaurant, an outstanding crew to guest ratio, and crew members trained by Crystal Cruises to match the exacting standards on their luxury ocean ships. Like ocean cruising, these river cruises offer a wide range of excellent facilities, including the casual Bistro, the exclusive, private Vintage Room, a variety of lounges, and a top-notch spa and fitness center with indoor swimming pool.
Guests aboard Crystal Cruises enjoy some of the most spacious accommodations afloat, with the largest suites among all European river ships (butler service included.) Crystal's European rivers itineraries are longer than the average river cruise, as well, designed at an easier pace and with lots of time to take in the scenery, spend overnights in port, and enjoy a wide range of complimentary shore excursions featuring Crystal's own luxury fleet of buses. An exceptional standard of all-inclusive amenities and services make these luxurious journeys an unforgettable and indulgent experience for discriminating travelers.
Your Crystal River Cruise Awaits!
Are you ready to start planning your Crystal River Cruise Vacation Your Way? A River Cruise Artist at River Cruise Your Way is ready to be your vacation concierge. Contact us today at 1-800-259-7612 or use the form below and let us know when it is most convenient to call you, we will confirm via e-mail, and then reach out at the agreed upon time and date.